Last week I had the absolute pleasure of visiting the beautiful London, England. If you follow our Instagram you might be anticipating London inspired posts so here is the first of a few! Anytime I visit a new place I love to look up the common styles and fashion of that area – there's nothing worse than sticking out like a sore thumb and getting treated like a foreigner on vacation! If you have any desire (which I hope you do), to visit the fashion capital of England  and are curious about what to wear, read on!

I did my research before and looked at quite a few London street style instagrams, tumblrs, pinterest boards and blogs just to make sure I was on the right track.  Like most European fashion capitals, the style in London is ever-changing. What is in one day can be last season in a matter of weeks! However, certain pieces are timeless and I would definitely consider them staples in the female London wardrobe. Let's start with the upper half:
Beige Trench Coat
If you don't own a trench coat or long rain jacket – I'd suggest one! I only had a black mid length rain jacket when I went but the urge to purchase a signature light brown rain jacket was there! I couldn't help put notice how popular long jackets were! If you aren't feeling beige or  the typical buttons of the rain jackets that characterize London fashion, other neutral colours like pale pink and cream were quite common and the style varied from long sleeves to sleeveless!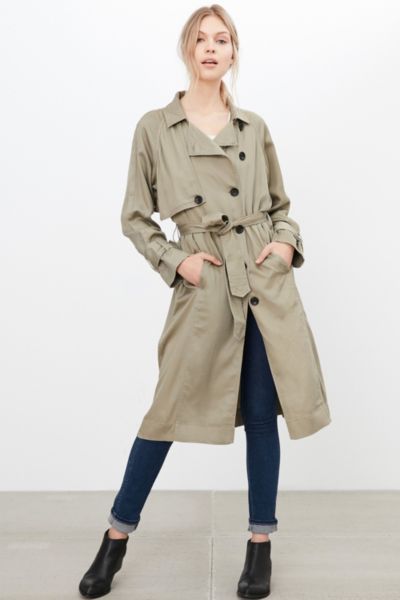 Leather Jackets
Just as common (more so in East London's artsy district) were leather jackets! Paired with jeans, leggings, dresses, black leather jackets both fitted and regular were all the rage with the edgier London styled women. I wore mine quite a few days (keeps you warm and it's water proof which is perfect for the sporadic showers you might find yourself caught in.
Tie Neck Blouse
I stumbled across this shirt in Primark and had to have it! The first day I wore it, I see 5 or 6 others with it so I figure I'm doing something right! The first time I saw the white shirt with a black neck tie was in the scene of what a girl wants when Amanda Bynes hops on the back of her boyfriends bike in her attire from law school which just happened to be a white blouse with a black cape looking thing that tied around the neck! After many years I too can look like a law school student 😉 What is nice about the tie neck blouses is that there are many styles to choose from! I personally have the small tie up that is just a black string but you can also get some with larger bows and ties!
Dresses/Skirts with Black Nylons
I realize it is a common thing world-wide to wear stockings under your dress as you really do not want to bare it all at work and they provide a certain level of comfort knowing that if any dress malfunction were to happen you are protected a wee bit from exposing yourself. However, black stockings (not nude but black) and a copious amount of frocks were everywhere. I would call it a staple style because if it were not, I would not have noticed so many of them! There is something to say about the ability to take such a common pairing like stockings and a dress and be able to make that a daily style followed by the masses in a city. Had I not ripped mine as soon as I got to London, I would have definitely brought out the dress and nylon combo!
Brogues
Last but not least, the signature brogues (also known as Oxfords or to my mum 'old bowling shoes')! I've been obsessed with these shoes since the day I first discovered England based blogger Zoella in the tenth grade. I saw these on countless women while walking Oxford Street and saw them paired with everything from stockings and dresses to ripped jeans. A versatile shoe that says "Hey, I'm rocking the London look and these are super comfy".
If you have the chance to visit London, I'd recommend going to Oxford Street and Harrods. I more so enjoyed Oxford Street (a lot more variety for a young adult that doesn't have the ability to spend all their pretty pennies ,or I guess pence, on clothes). You will find a Zara, H&M, Primark, TopShop and so many more! If you are planning to do some shopping before hand I'd recommend online stores like StyleWe (which is having a flash sale right now so plenty of good deals) or even Forever 21 to stock up on London essentials!